Author: Al Wisnefske at United Country Badgerland Auction & Realty
As urbanization continues to turn wilderness into shopping malls, pristine land full of wild game is becoming more and more in-demand. This demand for land that can be leased or purchased for the use of hunting presents an excellent opportunity to real estate agents looking for a lucrative sale. 
With that said, hunters are a slightly different clientele than many real estate agents may be used to working with. If you would like to better target prospective buyers who are looking for a great plot of land to hunt on, here's what you need to know.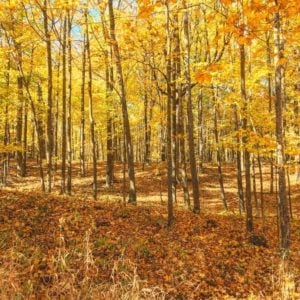 Learn the Terminology
Hunters will appreciate working with a real estate agent who is a land specialist and understands their hobby and who is able to answer any questions that they might have. Start by familiarizing yourself with the basics of hunting as well as the type of game that can be found on the land that you are attempting to sell. Having a land specialist that knows their stuff will make prospective buyers of hunting land more comfortable and therefore more likely to make a purchase. 
Focus on the Experience
Prospective buyers looking for land to hunt on typically have different values than most real estate buyers. While factors such as the value of the land or its location may still be important to them, their more likely to be driven by the experience that the land is able to offer. Again, a lot of this goes back to learning what hunters are looking for in a plot of land and focusing on those details. Talk about the animals that inhabit the land, the availability of food and water sources, ideal locations for setting up a blind or tree-stand, and overall focus on the hunting experience that this plot of land is able to offer to both them and their future generations.
Conclusion
While selling a plot of land to someone who is looking for land to hunt on does entail a few nuances, in the end, it isn't all that different from selling any other type of real estate. Learn all that you can about your customer, their priorities, and what they are looking for in a piece of land, then focus on meeting those needs in your pitch. Do this, and you might be able to bag the ultimate trophy  – a successful sale of a high-value hunting property, thanks to a land specialist.