Author: Laramie McClurg Land Pro at UC Midwest Lifestyle Properties
You have been "kicking around" the idea of purchasing hunting land or recreational real estate. There are many things you must consider when purchasing real estate.
PRICE VS VALUE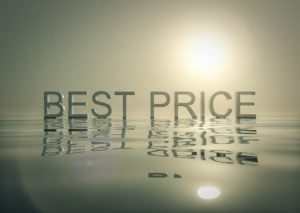 Quite obviously, you and your UC Midwest Lifestyles Properties agent will take into consideration the selling price versus the value of the land/real estate. To do this you must have your objectives/intentions for purchasing. Once they have been defined we can begin.
When you are considering purchasing land we look at the lands' ability to produce a return. First is the financial consideration. While most land that is purchased will not support itself, there may be some income potential from every purchase. Are you looking to farm or rent out all or a portion of the land? Is there a possibility of selling wood? Then you will want to:
Inquire from the current landowner what production he has seen from crops or other revenue from rent.
Check into current corn and bean prices as well as futures.
If you do not have the machinery available, what will be the cost of having someone plant and harvest the crop for you?
What are the current fair land rent prices?
Does the current landowner have a contract with a renter?
Are there any CRP initiatives in place? If not, investigate what initiatives would be suitable for your land and objectives.
Since most land cannot support itself, it may be the enjoyment that you seek. You will need to ask the following questions:
What is the current condition of the land? In specific the soil as well as the condition of the trees.
What type of wood? Hardwood, softwood or a mix.
Has the wood be recently harvested?
Topography? Pinch points, saddlebacks…
Trail systems, easy access from paved roads, gravel roads
Bedding area, water, food plots?
Room to build either a shed or a home?
FINANCING OPTIONS
Other considerations when purchasing real estate or land are financing options. We will be looking at five options:
Traditional Recreational Land Loans
1031 Exchanges
Cash Purchase
Seller Financed
Equity Financing
Tradition Land Loans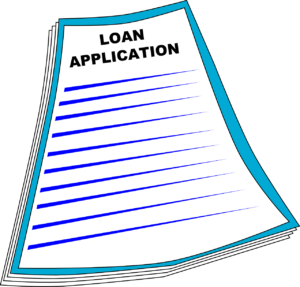 With Traditional Recreational Land Loans, a 35% down payment will be needed. Depending on your financial situation, coming up with 35% down may be a challenge. There are other financial avenues by which you can achieve your real estate goal.
1031 EXCHANGES
1031 Exchanges are an excellent option if you currently own land that would be "of the same kind" with respect to the purchase you are considering. I will briefly summarize here but will follow up later with an in-depth article on 1031 Exchanges.
1031 refers to the section under which this IRS code resides. 1031 Exchanges are basically the ability to defer capital gains tax after you sell a property by purchasing another property "of the same kind". This 1031 Exchange is handy but you must make sure all the rules/requirements have been followed. Talking with an account is wise and I would highly recommend it. They are very familiar with the tax benefits of 1031 Exchanges and will give good counsel as to whether it qualifies and will work well for you.
CASH PURCHASE
If you are flush with cash, this may be a great option for you. Cash purchase allows one to draw from their own savings or IRA. Depending on your age, drawing from your IRA may have penalties. You and your accountant will have to way out the benefits of withdrawing from your IRA.
SELLER FINANCED PROPERTY
Seller financed property allows the buyer to purchase the land on a "Contract for Deed" or "Land Contract" with the seller providing the financing. The buyer is able to make payments directly to the seller- think of the seller as the bank. This means he charges you interest at a rate that is generally less than the current market rate.
At the same time, the seller may find seller financing advantageous for their tax liability. However, in a "Contract for Deed/Land Contract", should you unable to make payments and default, the land, through a legal process, will go back to the seller. Still, an option when purchasing real estate.
EQUITY FINANCING
Lastly, we have the Equity Financing. This draws equity from other land or real estate that you already own. The advantage of Equity Financing is that it allows you to use the reserve that you have built up in real estate that you have owned without having to sell it.
For example, if you already own a 40 tract of recreational land and want to buy another piece, you can mortgage both properties without having to put up additional cash. Remember, however, that you are risking both properties should you default on any payment.
IN THE END
Truly, in the end, the return on your investment from any purchased land comes down to the enjoyment and satisfaction of owning that land. Perhaps that Sunday afternoon stroll down an acorn laden path with family or the thrill of gobbling in that big tom or seeing your grandchildren shoot their first deer is the greatest return.