Author: Bob Clyde, Land Specialist
If you're considering buying a hunting property that borders public land, there are definitely some things to keep in mind in terms of pros and cons.
Before running through a few of them, some caveats: It's hard to generalize about this topic, because there are so many variables involved. That includes the size of the public parcel involved: 20 acres? A million acres? There are also, of course, many different classes of public land, each with its own mandate and regulations: from wildlife refuges to state/national forests, parks, and Bureau of Land Management acreage. Public lands may be heavily developed or kept in primitive condition, hugely popular or little-visited, open to all sorts of kinds of recreation or completely or seasonally off-limits.
So an awful lot depends on the specific situation. That said, we can make a few general points that'll given you something to work with at the outset.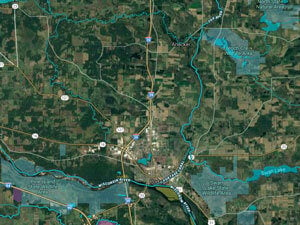 Pros of Owning Property Adjacent to Public Land
There are many potential benefits of owning hunting land that borders public land. For one thing, you can be pretty confident that that neighboring acreage won't be developed or parceled off: not only a good thing from the standpoint of your personal use and enjoyment of your recreational acreage, but also typically a boost to its property value.
Depending on the size and type of public land, it may well provide your hunting property with greater habitat connectivity and proximity to higher numbers and more diversity of wildlife, including game species.
And depending on what recreational uses the adjoining public land allows, you may also effectively enlarge your outdoor playground by bordering it, with more room immediately beyond your property line to hike, camp, off-road, hunt, and fish.
Cons of Owning Property Adjacent to Public Land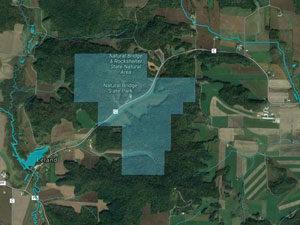 If the public land that adjoins your property doesn't allow hunting—true, for example, of a national park or certain state and county parks—wildlife may potentially take refuge there during hunting season. That could obviously limit your hunting success on your own land. (It's important to emphasize that many public lands do allow hunting, and that maintaining highly attractive habitat on your property can at least partly offset the abovementioned refuge effect.)
It's also possible that your land might see more trespassers if the public unit next door is heavily used. Plentiful private-property signage and regular monitoring can help cut down on that issue. We should also underscore that trespassing can be a reality even if you're completely surrounded by private land, and that bordering certain kinds of public land—such as deep wilderness backcountry or a tightly regulated wildlife refuge—could conceivably make it less likely you'll see folks crossing onto your property from it.
Again, the nitty-gritty advantages and drawbacks of a hunting property directly bordering public land depend on the on-the-ground specifics, so use the above information as only a general guide!