Travis Hamele and Jason Cleveland do business together, hunt together multiple times a year and often visit with one another's families. Their love of hunting even spurred the idea of creating UC Hunting Properties together, a branch of United Country Real Estate that specializes in hunting land, recreational land and agricultural land for sale. Hamele lives in Portage, Wis., while Cleveland lives outside of St. Louis, Mo., and less than five years ago, they didn't know one another even existed.
Hamele and Cleveland grew up states apart, but with a lot in common. Both have a long history and strong passion for hunting and both own recreational property in their home states. Hamele's family owns a 640-acre farm that yields 150 acres of row crop while the rest is timberland and hunting ground. It's a piece of property that has been in his family for generations.
"My grandpa bought the farm in the early 1900's and we still manage the property today," said Hamele. "I always say that our land is the reason why people buy land. It's been in our family for four generations now because my kids now hunt on it. There's a special place in my heart for this land."
Cleveland shares a similar story. He purchased his first piece of land on the border or Mark Twain National Forest with his father and his father's friends when he was 15 years old. He also started hunting when he was a child and recalls watching his father kill his first deer in 1976 on an island on the Mississippi River.
"Owning land is different than just hunting. It's 365 a year and it becomes a way a life," said Cleveland. You can see it with all the photos I post of my girls. One of my daughters actually shot her first deer with a cross bow this year. I will post those photos and use the hashtag 'feed the family' because the kill is only a small part of everything that goes with hunting and owning hunting land."
Both men took their passion for the outdoors and knowledge of hunting and land ownership and turned it into a business. Hamele is the owner and broker for United Country Real Estate | Hamele Auction and Realty in Wisconsin and Cleveland is one of the owner/brokers for United Country Real Estate | Trophy Properties and Auction in St. Louis. Even with both being avid hunters, running a business together and owning separate successful real estate businesses within the same franchise, Hamele and Cleveland only met four years ago. They became close friends after meeting at real estate convention in Dallas back in 2012.
Since meeting, the two have become inseparable despite being states apart. They visit each other regularly, are close with one another's families and speak often. They even plan three hunting trips together per year, two in Missouri and one in Wisconsin, although they also hunt in multiple states.
"It gives us time to wind down and talk about business, but it's also about the atmosphere and brotherhood that comes with hunting," said Hamele. "We can schedule a hunting trip at the spur of the moment and not worry about others coming on our land. That's the perk of us both being land owners. It's about owning land and really taking pride in it."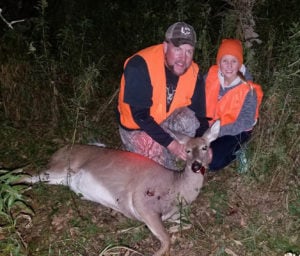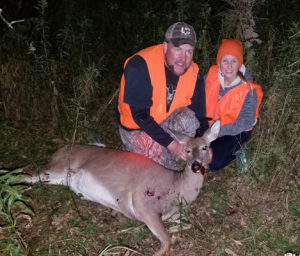 Cleveland said sometimes they can't get together to hunt due to time constraints, but even when that happens, there is always work trainings and other social events to keep their bond strong and business booming.
"Knowing each other through the network has increased our businesses because we both know a lot of people in the industry and can share resources. But we've also shared a lot of moments together during our hunting trips and have seen a lot of great places across the Midwest," said Cleveland.
United Country Real Estate is the leading fully integrated network of auction and traditional real estate professionals nationwide. To learn more, visit www.UnitedCountry.com.
Original blog copied with permission from: http://www.confedmo.org/recreational-real-estate-and-a-passion-for-hunting-creates-friendship/