Spend a few minutes talking whitetails with an outdoorsman these days and there is a good chance you will hit on a hot topic of conversation, deer breeding. In the midwest many are looking for tighter regulations while in Texas there is a group looking to lower the bar for deer breeders in the state.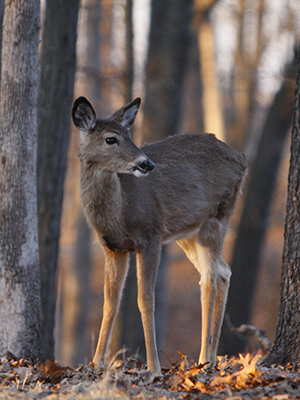 by Cody Permenter, The Texas Tribune
TERRELL — In the early 1980s, when the deer breeding industry was in its infancy in Texas, Robert Williams bought his first deer, Old Bambi, for $250. He had no plans for the deer; he simply knew that he enjoyed nature and wanted to watch the buck's antlers grow.
"I just wanted deer, I loved deer," he said.
Williams, 74, now owns a 1,200-acre white-tailed deer breeding and hunting operation here in Terrell, about 35 miles east of Dallas. The industry has grown statewide, generating an estimated $652 million in economic activity annually, according to a 2008 Texas A&M University study.
Oversight of the industry could change significantly during this legislative session, as the Texas Deer Association — a lobbying group for deer breeders — pushes for measures to ease some regulations. The group says current oversight is constraining the industry, but environmental groups say the industry has overstepped its bounds by shifting its strategy away from conservation and toward support for the commercial hunting industry.
In Texas, it is legal to breed deer on private property with a permit. Although the deer belong to the state, breeders can sell them and run hunting operations, making the industry a major player in the state's rural economy.
Gilbert Adams III, the president of the deer association, said there was a "perceived antagonistic relationship" between the Texas Parks and Wildlife Department and deer breeders who feel that the department is too harsh in enforcing bureaucratic regulations like proper tagging.
One bill the association supports is House Bill 2092, by state Rep. John Kuempel, R-Seguin, which would change the industry's regulating agency from Texas Parks and Wildlife to the Texas Animal Health Commission. Adams said the change would benefit the industry because the commission has more expertise in animal health and disease prevention.
"Deer breeding concerns more of an agricultural enterprise — it is a ranching activity," Adams said. The commission's members, he said, are "the animal husbandry experts in Texas."
But Gary Joiner, the chief executive of the Texas Wildlife Association, said Texas Parks and Wildlife was better suited to oversee the industry because deer are not like the livestock that the animal health agency has traditionally overseen.
"Deer are a public resource, a native resource that should be protected," Joiner said.
Other legislative measures under consideration this session would institute a clearer appeals process for revoked breeder permits and allow breeders to sell venison.