United Country Real Estate – Carolina Properties
1909 Jake Alexander Blvd W, Salisbury, NC, 28147
704-433-2395

---
Visit Our Website
our REALTOR®. Trusted. For Life
We know first hand that few things are more frustrating than working with someone that you're not even sure you can trust, so we take this seriously. To our knowledge, we have never yet had an unhappy customer. Our clients come back again and again because they know, at the end of the day, we care about you, and we will treat you as we want to be treated.
Our agents offer experience in multiple different fields, and come from multiple different backgrounds, including construction, farming, and real estate investing. We list and sell rural and residential properties, crop, cattle, and poultry operations, real estate investments, hunting land, timber properties, lake properties, country estates and more. We are always happy to chat and hear what your goals are in real estate, whether it's selling or buying. If we can help you, we will do our best to do so. If we can't, we will tell you so, and connect you with someone who can!
The United Country® Advantage
United Country Real Estate is America's Rural Real Estate Company. We specialize in premier lifestyle properties such as recreational properties, country estates, cattle, crop, and horse farms, timber land, vineyards, and waterfront properties all over the USA and internationally. United Country is America's largest integrated real estate and auction company and has been uniquely specializing in lifestyle real estate since 1925. We are also the only real estate company to create searchable webpages for each of our client's special property categories. We offer a specialized marketing approach when selling your real estate or locating a property, which helped earn our company a top 1% Global Real Estate Franchise Ranking in the Franchise Business Review. We market to thousands of proprietary buyers in our database as well as to a local, regional, national and worldwide audience through a network that exceeds 3,500 owned and top-ranked real estate and auction websites. In addition to that, we also pay for top page placement on many other partner websites that help us reach more buyers than anyone else out there. We also utilize With United Country Real Estate, you get National Exposure, Local Expertise®
United Country Carolina Properties looks forward to working with you to accomplish your real estate goals. Our team specializes in rural and lifestyle properties including crop, cattle, equine, and poultry operations, vineyards and wineries, hunting and recreational land, timber land, lakefront properties, country estates and more. Let us help you best take advantage of the Carolina quality of life and live the lifestyle you have always wanted! No other company has more experience and inventory to choose from to help you "Find Your Freedom®."
Agents: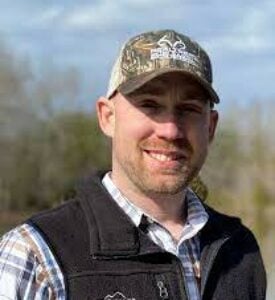 One of the highlights of North Carolina's Inner Banks Region; Washington includes small-town charm as well as a blend of unique attractions. Situated at the junction of the Tar and Pamlico Rivers, Washington is the gateway to the second largest estuary (the Pamlico-Albemarle sounds) on the east coast. Home to one of the largest commercial and residential historic districts, history remains a part of the community.
To best experience the Washington, NC lifestyle, contact the North Carolina real estate experts at United Country Real Estate – Respess Real Estate. Our team offers the unmatched marketing tools and services to help you achieve your buying or selling goals.
---