Browse All Cherokee Hunting Land for Sale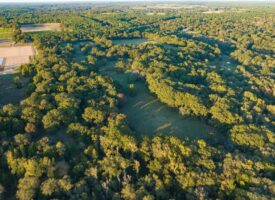 Cuney, TX
Cherokee
Welcome to Beaver Creek Ranch for sale in Bullard and Jacksonville Texas! This legacy property on FM 3198 in Bullard, located near Lake Palestine, is an exceptional opportunity for hunting enthusiasts and outdoor enthusiasts alike. With 200 ± acres of sprawling East Texas terrain, this ranch boasts stunning features including rolling topography, towering oaks and pecans, fertile bottomlands, hardwood timber, and breathtaking panoramic views of the surrounding countryside. One of the highlights of this hunting property is the abundance of wildlife which includes whitetail deer, ducks, hogs, and other game species. With native hardwoods, brush and bedding areas, creeks, sloughs, and ponds, this property is a haven for hunters seeking a recreational retreat. The property features premium road frontage on FM 3198 with Southern Utilities' six-inch water main, electric lines, and fire hydrants, ensuring convenience and accessibility. Additionally, two deep water wells provide a reliable water supply for any future use. This property is located near several airports including Tyler Pounds Regional Airport, Longview's East Texas Regional Airport, and Dallas-Fort Worth International Airport which is just two hours away. The nearby highways, including Highway 69, Highway 175, and Highway 79 offer additional ease of access and convenient transportation options for the ranch owner. Families looking to establish roots will appreciate the exceptional educational opportunities within both the Bullard ISD and Jacksonville ISD. Bullard and Jacksonville are charming cities located just minutes from Beaver Creek Ranch. Bullard is a growing city with a small-town feel offering a variety of medical services, stores, and boutiques. Jacksonville is a larger city with a bustling downtown area to explore and several medical facilities, including Jacksonville Medical Center and other clinics. East Texas weather is generally mild and enjoyable throughout the year, promoting year-round outdoor activities. Don't miss out on the opportunity to own this prominent legacy property in East Texas! Contact us now to learn more or schedule a visit.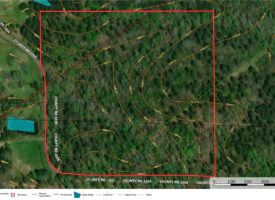 Reduced
Jacksonville, TX
Cherokee
The Jacksonville 23 offers 23.964 ± acres in West Cherokee County, about 12 minutes from Jacksonville, 35 minutes from Tyler, and 2 hours from Dallas, TX, and Shreveport, LA. The timber property has home sites, hunting, and recreational options across the tract. One creek runs across the property's southwest corner producing good wildlife habitat for Texas Whitetail deer, waterfowl, and feral hogs. Other variables contributing to property value include the electric transmission line present, merchantable timber,1630 ± LF County Road 3305 frontage and crude pipeline & natural gas pipelines present. The property is conveniently located near several East Texas towns and cities. This small-acreage recreational property is a great find in East Texas. Land investors, timber farms, hunters, and recreational enthusiasts will be interested in this tract.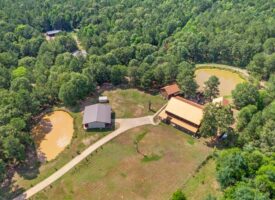 Reduced
Troup, TX
Cherokee
Price Reduced! Invest in Texas and Buy Land. Discover the ultimate East Texas entertainment ranch for sale in Troup, TX, and invest in your future. This stunning country estate is a hidden gem that boasts five bedrooms in the main house and two identical guest homes, each with vaulted ceilings and two bedrooms. Perfect for entertaining groups, the main home features two kitchens, plenty of rooms, and a covered back porch overlooking a stocked pond. Children, grandchildren and guests will make memories catching catfish weighing nearly 20 pounds. The metal shop with living quarters is a great space to park your side-by-side, boat, and tractor. The property also features 30-plus acres of woods right out the back door, making it an ideal spot for hunting Whitetail deer, hog and small game. Located just 10 minutes from Troup, Texas, and 30 minutes from Tyler, this East Texas ranch is the perfect place to call home.