United Country Montana Properties
524 E Park St B, Butte, MT 59701
(406) 494-2200

---
Visit Our Website
Agents: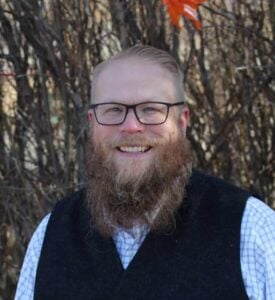 About Us
Northwest Realty & Auction
Northwest Realty & Auction was founded by Gary and Barbara Anderson in 1977 and has been a proud affiliate of United Country since 1992. In 2019 Gary and Barbara sold the business to their son Tanner Anderson and business partner Carly Bishop. Gary and Barbara remain an active part of Northwest Realty, focusing their attention on farm and ranch sales as well as recreational and hunting properties and small businesses. Their son Shane Anderson has been an agent with Northwest Realty since 2007. Shane specializes in selling country homes with acreage, residential real estate, farms, ranches, land and commercial properties. Kirsten Voegel joined the office in 2019, having obtained her real estate license just a year earlier. Kirsten focuses on the residential real estate market, as well commercial and land sales. Tanner and Carly help out where needed, Tanner using his expertise to facilitate farm and ranch sales, as well as recreational and hunting properties, and Carly working in the background with contract preparation, as well as the occasional residential, small business or farm and ranch sale.
The agents of Northwest Realty & Auction proudly represent properties in North Central Montana, including Phillips, Blaine, Hill, Valley, Roosevelt, Sheridan and Daniels Counties, as well as others throughout the state of Montana. As lifelong residents of Montana's Hi-Line, our agents are well versed in the culture of the area and experts on the local real estate market. We farm, ranch, own businesses and raise our families right here in the heart of the Hi-Line. We are proud Montanan's and can't imagine living anywhere else.
Members of the Local Community
Northwest Realty & Auction's agents are passionate about their involvement in the community. Gary and Barbara Anderson are active ranchers in the area, and have always been promoters of the Annual Milk River Wagon Train, held in Phillips County each year. They are also active in the community where there cabin is located, on the shore of Nelson Reservoir. Shane Anderson has children in the Malta School District and follows their events closely, volunteering to help often. He acts as the Malta Varsity Girls Assistant Basketball Coach and gets in an occasional round of golf near his home on the Marian Hills Golf Course. Shane spends time at his families home in Zortman near the Little Rocky Mountains. Kirsten Voegel is a director on the Malta Chamber of Commerce Board, planning events for the promotion of Malta and it's businesses. She and her family are active in the community of Sleeping Buffalo and Nelson Reservoir where their cabin is located and they like to catch the occasional walleye. Tanner is active in the ranching community and travels frequently following his children and their sporting events, while attending rodeos and team ropings in the area. Carly and Shane are both members of the Phillips County Fair Board and work to plan and produce the Phillips County Fair each year. Carly helps her husband to produce team ropings in Malta and together they own a heavy construction business that works around the state of Montana.
With the help of United County's national marketing platform, Northwest Realty & Auction is able to market our listings to the far corners of the country using print media, direct mailing, internet advertising and social media marketing. Combined with our local knowledge and connections we are able to capture a wide range of audiences for any listing, and find a property for any buyer.
Agents: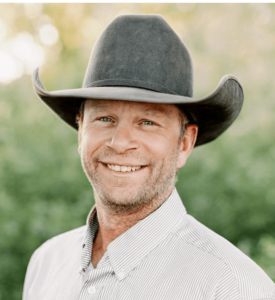 ---